Eye contact
Babies and toddlers are notorious for looking at you, right in the eye. It's a capacity that seems to diminish as we grow older.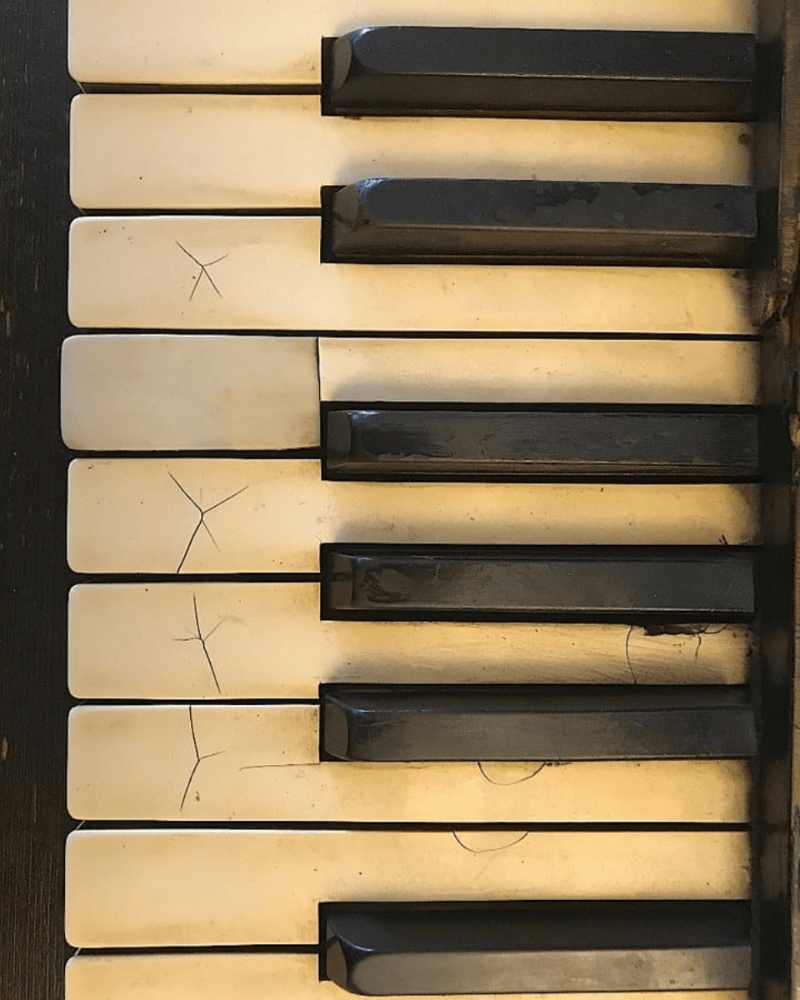 Hello friend,
This is Menka Sanghvi, here with another Just Looking Letter exploring the role of mindfulness in perception, and photography.
What you'll find inside:
A personal note on mindfulness
Links: art and science of looking
Looking exercise (camera optional)
Photos of beauty in the everyday
Book recommendation
---
What's with the eyes?
Babies and toddlers are notorious for looking at you, right in the eye. It's a capacity that seems to diminish as we grow older, and in many cultures, if you're talking to someone and they stare at you the whole time it can feel a little intimidating, threatening even. I've been reflecting on why this is, and I believe it comes down to intimacy – a closeness that we naturally want to regulate carefully. The more we look into someone's eyes, the more we make ourselves vulnerable to being known, and being influenced.

There's growing evidence for the existence of mirror neurons that light up inside you when you observe someone doing or feeling something. Parts of your brain essentially copy the brains of those we look at. And mirror neurons are – predictably – especially sensitive to eye contact. That sounds intense! But this deeper connection could also be the basis of empathy, and humanity.

Last week I had a call with the wonderful writer and artist John-Paul Flintoff. He asked how I would know if our collaboration has been successful at the end of three months. "You'll see it in my eyes. They'll be shining!" I quipped. Afterwards, I felt I should have given a S.M.A.R.T.-er outcome (specific, measurable, etc.), but then eyes are a pretty reliable measure of things. That's why we have all these types: "bright eyes", "shifty eyes", "bedroom eyes", "kind eyes" and "twinkly eyes", each conveying complex information. Plus in speaking with our eyes, we don't have to wait our turn, it's simultaneous, allowing so much to be said in a short exchange.

Unfortunately, for most of us in lockdowns and remote working arrangements, there's been very little opportunity for any kind of eye-gazing. On Zoom, even if you muster up the self-discipline to avoid the everything-on-one-screen distractions of emails and social media while listening ("digital eyes"?), it's still nearly impossible to make eye contact. For the other person to feel that you are looking at them, you would have to pretend and focus directly on your camera! You could set up an elaborate teleprompting system with a one-way mirror – but I don't know of many doing this. Looking roughly at each other's noses or chins seems to be "good enough" to get things done, but it makes me wonder: what are we missing out on as a result?

---
---
On Ways of Looking
Read
Mesmerizing portraits of birds in flight
You might need to clear your diary for the next hour if you click on this. Such beautiful images and videos of the flight of birds (not birds flying, but their flight!).
Read
What is this?
Dan Nixon is a talented researcher and writer on subjects of the human mind and society. I had the good fortune to get to know him while we were both working with The Mindfulness Initiative. His most recent essay applies the frame of "life as seeing" to our digital lives.
"Even the most basic act of perception can encompass so much more than at first seems to be the case… We might even say that our human being is, to a large extent, a matter of human perceiving; as the philosopher Pierre Teilhard de Chardin put it, the totality of life lies in the verb seeing."
Watch
Eye-tracking experiment
You know those information placards in art museums, I've always wondered how reading them changes what we see. Or even how reading a caption changes how we see the photograph. Well here's a scientific study looking at exactly this!
Watch
Closed captions at their best
Speaking of captions and how they change our perception, non-hearing people depend on closed captions when they watch things. Artist Christine Sun Kim shows us what good ones could look like, and it might just transform the way you relate to sounds, and silence.
Read
Grounded by the pandemic
An English travel photographer has spent the last year pedaling the roads around his home. Amazing to think these are all self-portraits.
Listen
Schedule time to feel awe
Like anything important, perhaps it needs to be in the diary.
Watch
Shunrya Suzuki
If you like enjoy watching monks laugh about profound things.
---
---
Looking exercise
Isn't everything seasonal?
Time needed: 9 months
It's mango season right now. It got me thinking how certain phenomena, like snowdrops and bluebells, swifts flying back from Africa, squirrels hiding nuts, and seeing the sunset late into the evening reminds me of which season I'm in. But of course, everything is seasonal on a more subtle level. Even your car changes in hue depending on the temperature outside.
So this time our looking exercise is going to be a little longer than usual. 9 months. But don't worry, it won't take much actual time (prep time is short, cook time is long). It starts with choosing a location, a spot that you would like to honour with your attention. It doesn't have to be outdoors to be "in nature", just any place where nature plays a visible role. I'm choosing my desk, which is next to a window with a tree swaying in the distance, currently in full leaf.
Choose a location that is in touch with nature.
Notice the colours, light, textures, aliveness.
Optional: make a photograph.
Repeat every 3 months.
If you start this week, email me and I can be your human alarm clock in 3 and 6 months.
There is a possibility of publishing our combined collection in a year's time in an online gallery. If you're interested in sharing your images, please email me. And if you're on Instagram come and join us @wearejustlooking.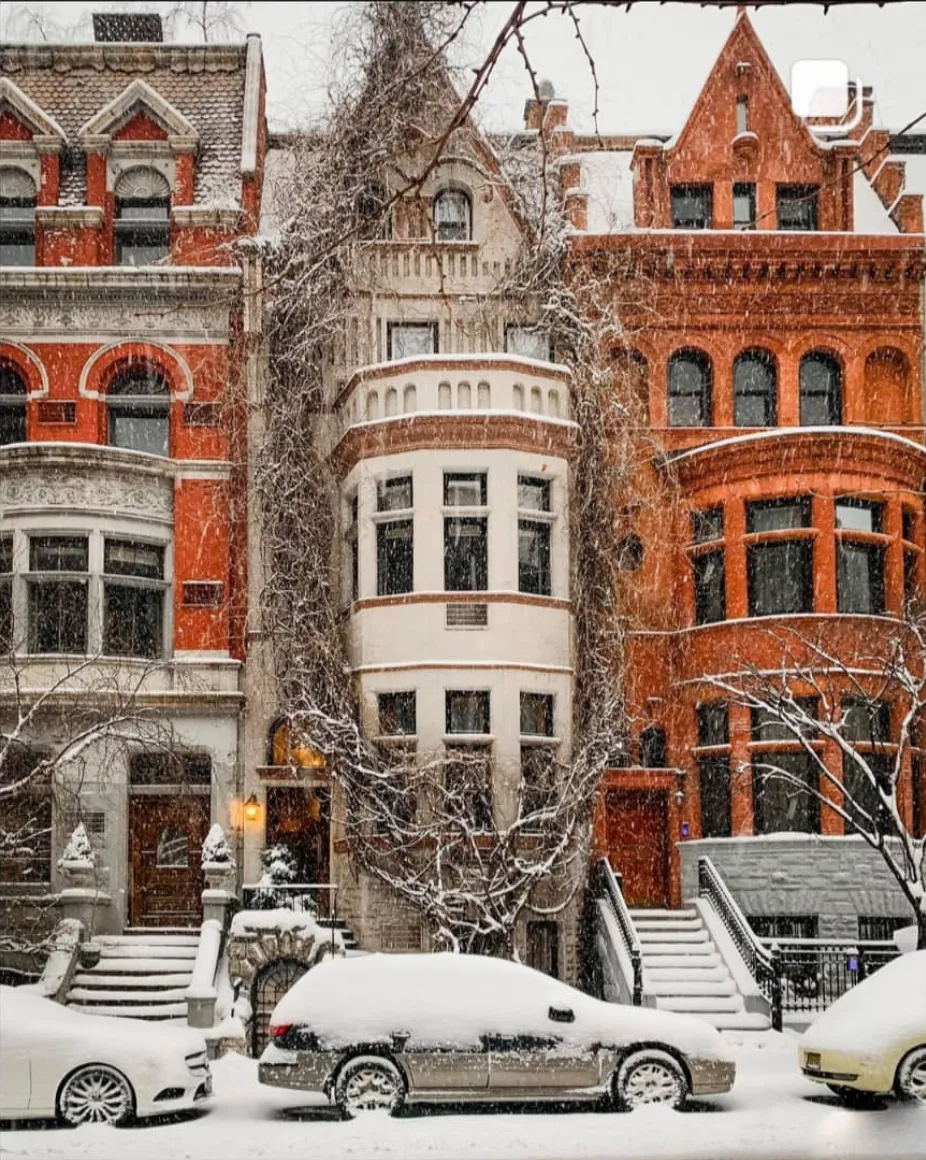 Instagram influencer "An Uptown Girl" shares images of the same building that she calls "The Bearded House" in a corner of her neighbourhood in New York City, in all four seasons.
---
Bookshelf
The Poetry Pharmacy: Tried-And-True Prescriptions for the Heart, Mind and Soul by William Sieghart
This is a soothing book of poetic prescriptions for life's everyday challenges. I've been keeping it in my camera bag recently, sometimes using a poem as a prompt for looking. Here's an example…
Condition: Purposelessness
Prescription: The Way It Is, by William Stafford
"There's a thread you follow. It goes among
things that change. But it doesn't change.
People wonder about what you are pursuing.
You have to explain about the thread.
But it is hard for others to see.
While you hold it you can't get lost.
Tragedies happen; people get hurt
or die; and you suffer and get old.
Nothing you do can stop time's unfolding.
You don't ever let go of the thread."
Thank you to my sister for gifting me this book.
More book recommendations on looking.
---
---
If you too have spotted a rainbow in an unlikely place, please do send it over for our growing collection!
Thank you for reading. If you've found it helpful please share the benefit, or "pay-it-forward" in your own way.

Yours in curiosity,
Menka
Just Looking Newsletter
Get a monthly reminder to slow down and look.