The hues of fallen leaves, the warmth of the sun, the shelter of trees, the kindness of strangers, the many shades in a grey sky, or indeed the light within ourselves – when our head is in a cloud of distraction, it's easy to miss out on so much of life. A shame, since life is so fleeting.
Just Looking is a project that explores how we can slow down, be more curious, notice more - and ultimately find more wonder and joy in everyday experiences. It is run by myself, Menka Sanghvi, a researcher, writer, and designer working on mindful curiosity. In my personal practice, I'm also a meditator and a contemplative photographer. I created Just Looking to share what's inspiring me.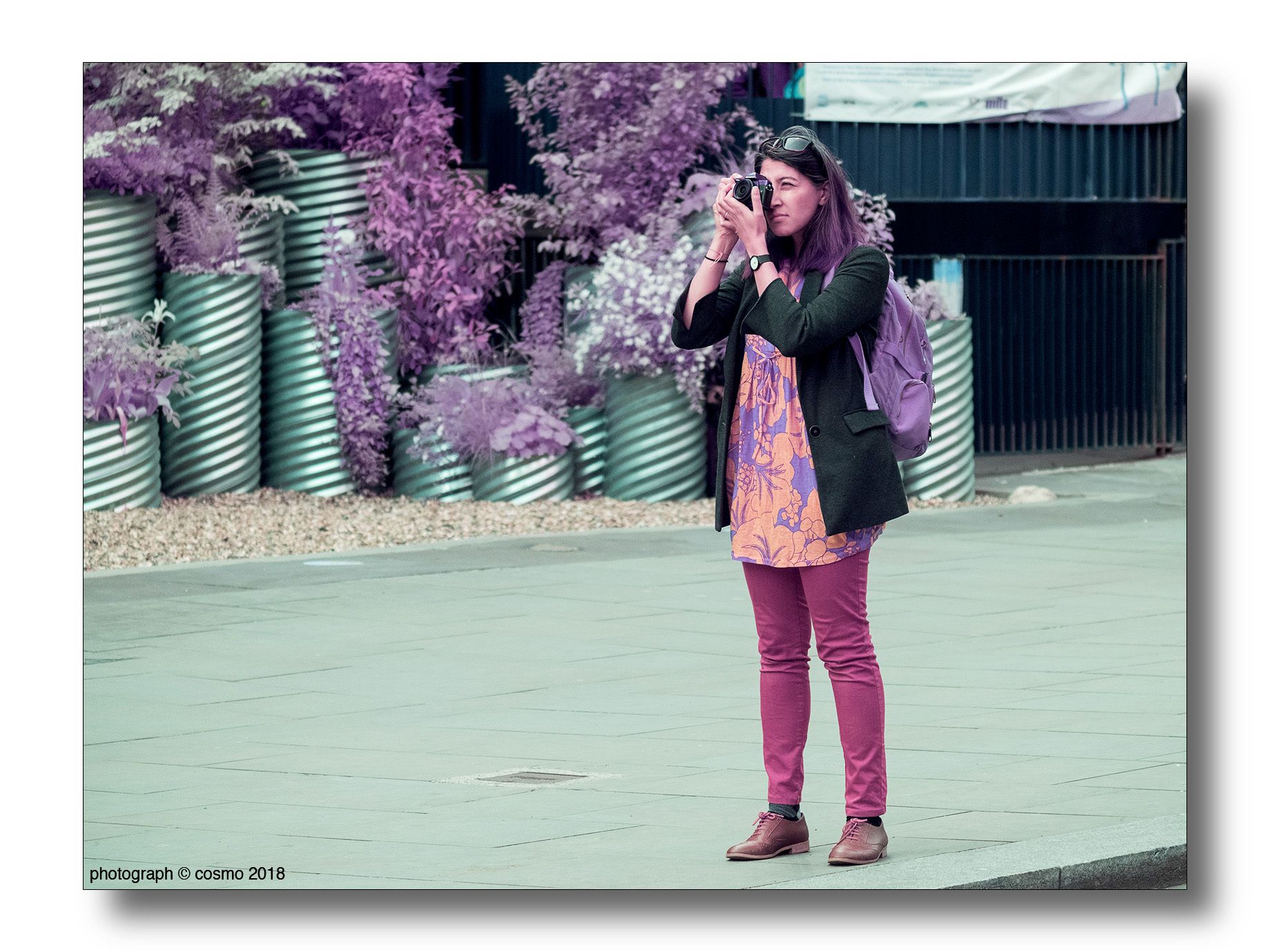 In the newsletters (or Letters as I prefer to call them), we cover two themes: perception and perspective. The first is about the senses and becoming quiet enough internally to be able to see more clearly. The second is about our understanding and interpretation of what we see, and the stories that we live with. Both are - in the words of Walt Whitman - about washing the gum from our eyes.
This project started as a series of events in 2017. A few of us would gather at a certain time and place - a park, or a river, the financial district, a cemetery - I would lead some mindfulness exercises, we would collectively contemplate on a philosophical thought, and then go for a silent photowalk. Each time we met it amazed me how effective these simple practices could be. From this emerged the Just Looking Letter as a way of sharing links and ideas with the group.
Since those early days, much has changed for me, and the local events have become less frequent (although, I still love doing them when possible). The Letters, however, have gained a global readership, which has inspired me to keep writing, sharing, and connecting with people. I try to create a feedback loop so that stories and images from the community are shared back for mutual inspiration.
And so here we are. A growing community of "Good Lookers" connected in our humble intention to slow down and notice more. Thank you for your interest. I'd recommend diving into archives to see if this is something that could add fuel to your journey. If so, feel free to join us. And consider supporting the project.
What others have said about it:
"A powerful reminder that you don't have to go far away on exotic holidays to enjoy wonder and awe!"  
– Ashik Shah (fund manager)
"I love spotting the Just Looking Letter in my inbox. Always a treat. Always inspirational."  
– Dave Hampton (climate change facilitator)
"Such soulfulness."
– Susie Biehler (artist)
"Just Looking has opened my eyes to so much beauty that I was missing out on. Simple, ordinary, everyday moments."  
– Gina Swire (life coach)
"As a photographer, these messages remind me of what I value most about photography in the first place, which is the PROCESS, not the outcome."  
– Tony Bliss (photographer)
"Each letter cheers me on in my efforts to slow down and be more mindful."  
– Evamaria Kulovits (documentary photographer)
---