Seeing Faces Everywhere!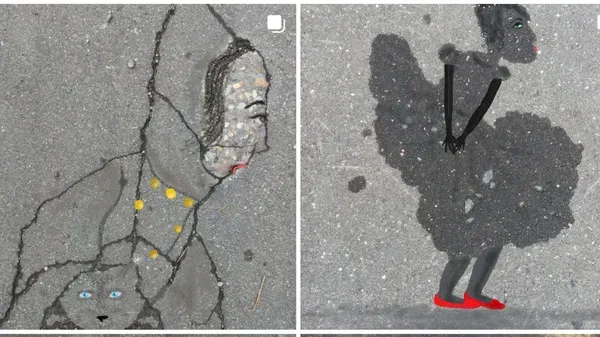 Saturday 16th Sep 2023
10.30am - 12.30pm BST
London, Covent Garden

This event is a mindful photography walk. It's all about slowing down, getting curious and noticing with fresh eyes. Each time we have a theme to help heighten our awareness and experiment with ways of looking. Our cameras become the perfect sidekicks. The beauty of doing this as a group is that we can inspire each other, and it's more fun!
How to sign up
There are two ways: via Meetup or email me with your RSVP.
Theme
Seeing Faces Everywhere!
Have you ever seen a face in a burnt toast or on the trunk of a tree? Face pareidolia used to be considered a form of psychosis, but now we know it's a normal human experience! It's because of our (amazing!) propensity to find patterns constantly.
Schedule
10.30 - Mindfulness prompts
11.00 - Discussion about the theme
11.15 - Silent photowalk around Covent Garden
12.00 - Regroup at the cafe to share our experiences
12.30 - Finish up
Where to meet
We will meet outside the Cafe in the Crypt at St Martin in the Fields near Covent Garden (because the pavements around there are great fun to photograph). Please arrive on time as I won't be able to check my messages once the walk starts, so you might not be able to find us.
Who's it for?
Beginners, and experienced pros - all are welcome.
You can walk a little or a lot: we start and finish in the same place.
Children above the age of 10 can also attend if with an adult.
What to bring:

A fully charged camera or mobile phone camera - with any lens.
A tripod is optional and definitely not necessary.
Check the weather on the day and dress for walking and exploring (the walk will go on, even if it's raining)
Bring something to kneel on, like a plastic bag, if you want to get down to ground-level or just sit quietly in one spot for a while.
Your Guide
Menka Sanghvi is the creator of Just Looking: a project to spread mindful curiosity and wonder in the everyday. She is an experienced photographer and facilitator and, since 2017, has been hosting mindful photography walks and workshops.
Costs
This is a free event. If you've been to a few of these events and would like to support the Just Looking project, please consider becoming a Friend of Just Looking, the wonderful group of people championing this work.
Other Places to Connect
---